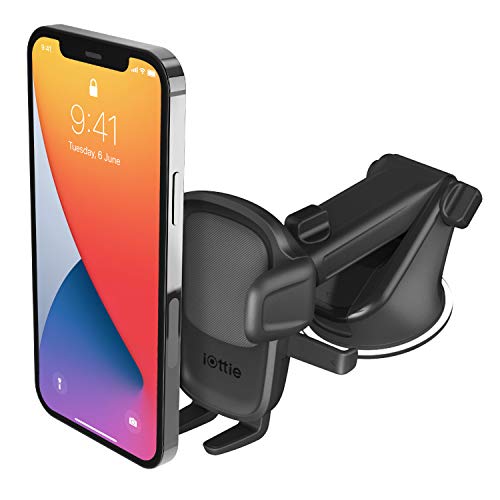 iOttie Easy One Touch 5 Dashboard & Windshield Car Mount Phone Holder Desk Stand for iPhone, Samsung, Moto, Huawei, Nokia, LG, Smartphones
Brand: iOttie
Features:
WIDER COMPATIBILITY: New larger Easy One Touch button and cradle allows for wider device & case compatibility.
MAGNETIC CORD ORGANIZER: Keep charging cables neatly organized with the magnetic tab located on the bottom foot
TELESCOPIC ARM: The improved telescopic arm now extends from 5" to 8" (as opposed to the Easy One Touch 4 which only extended to 6.5") and pivots 225 degrees. This enables a myriad of customized viewing angles while you're on the road.
REDESIGNED BOTTOM FOOT: Easier to secure and adjust; Simply squeeze the spring button and pull down.
ENHANCED SUCTION CUP: Redesigned suction cup with an improved sticky gel formula that provides a stronger, lasting hold.
Binding: Electronics
Release Date: 11-06-2020
Package Dimensions: 6.0 x 4.4 x 2.8 inches