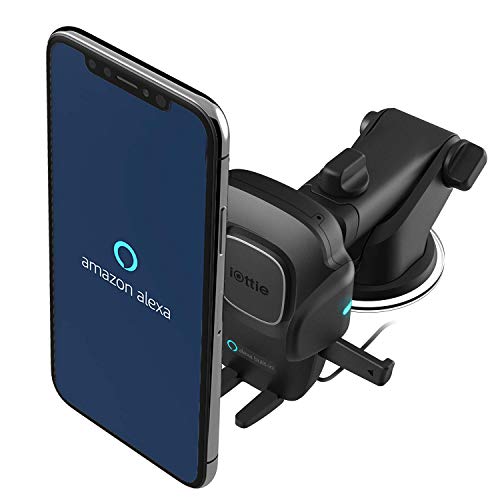 iOttie Easy One Touch Connect - Gen 1 - Car Mount Phone Holder with Alexa Built In for Android Devices
Brand: iOttie
Features:
First in-vehicle phone mount with Alexa Built-in for iOS and Android phones
You can talk to Alexa on your Easy One Touch Connect. With Alexa, you can ask to play music, make a phone call, check weather, control smart home devices, and more
Stream your favorite music on Music, Sirius XM, NPR, heart radio, and Pandora on your Easy One Touch Connect
Led indicator to know when Alexa is listening + mic off button in the back to mute the microphone
Note: Spotify music app currently not supported
Note: does not support mobile Device charging
Please refresh Alexa app upon entering your car to ensure proper connection with device
Binding: Electronics
Release Date: 01-07-2019
Details: To use easy One Touch connect, simply mount the smartphone with the Alexa app installed, and speak to Alexa within an arm's reach. The seamless communication with Alexa is powered by dual-microphones and noise canceling software that filters out ambient road noises for a superior Alexa experience on the go. The iOttie easy One Touch connect with Alexa built-in adds intelligence and performance to any vehicle for safer and smarter driving on any road. Technical Specifications Alexa built-in: access tens of thousands of skills including driving directions, music, hands-free calls, smart home automation, and more. Voice isolation: 2 High-quality microphones reduce road noise and isolate voice commands with maximum accuracy. Privacy: tap the mic off and action button on the back to mute Alexa. Patented easy One Touch: LOCK and release smartphones with one hand motion. iOttie Connect (app) Alexa (app).
Package Dimensions: 7.7 x 5.5 x 3.2 inches